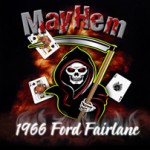 Can't believe how I have neglected the website the past few years.  Well as you should have noticed upon entering the site, that we have completely changed it!  Hope you enjoy it.  We still have minor updates to complete and add older items, but for the most part we are back up and running!
The Good – New look, easier for updates, and hopefully a better experience for everyone.
The Bad – We lost all comments to past posts, but with the upgrades I'm sure you'll agree it was worth it.
Get us your story and we'll get it posted as well…